Signs that Indicate a Brow Lift Is Right for You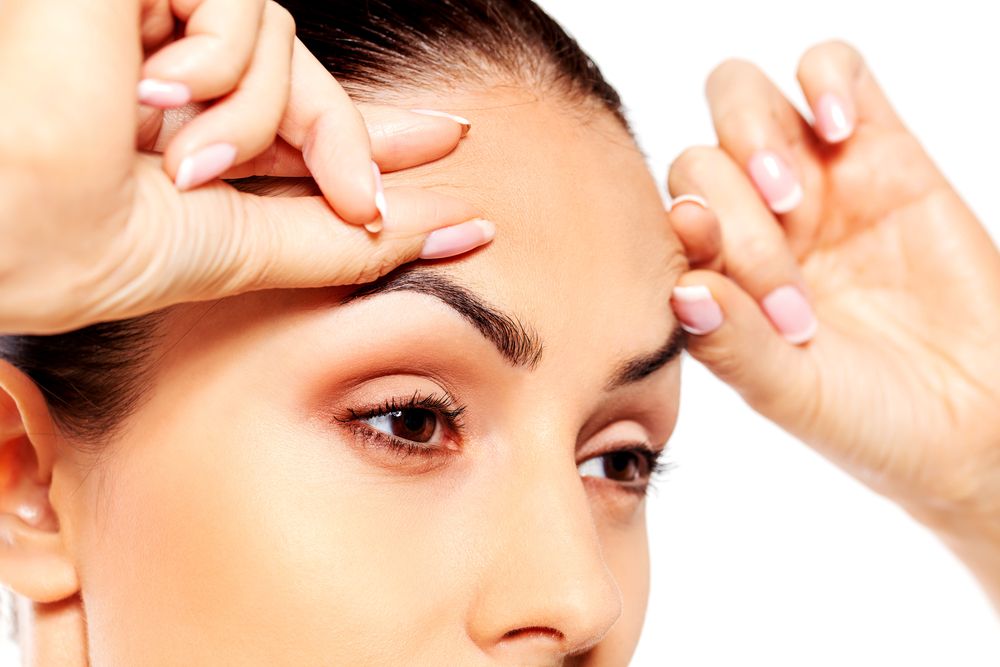 A brow lift, sometimes called a forehead lift, is a procedure that tightens and tones sagging skin on the upper portion of the face. You may be considering this popular facial cosmetic procedure and wonder if it is right for you.
Dr. Anya Kishinevsky can meet with patients at her Norwalk, CT practice to review their cosmetic goals and help them decide if a brow lift is the right procedure for them. In addition, here she discusses the signs that indicate a brow lift is right for you. We can help you determine if this cosmetic procedure can deliver the results that you seek.
A Closer Look at a Brow Lift
A brow lift involves surgically tightening the soft tissues along the forehead and upper eyelids. It is a relatively quick procedure performed on an outpatient basis.
Brow lift patients enjoy smoother skin along the upper portion of their face and a reduction in wrinkles, creases, and fine lines that have formed over the years. Although it only targets a portion of the face, this anti-aging procedure can completely rejuvenate your facial appearance, making you look younger and more alert.
Is a Brow Lift Right for You?
A brow lift may be the right choice if you notice:
An increase in fine lines and wrinkles across your forehead
The brow line has begun to sag
You have creases between your eyebrows
Brow Lift vs. Eye Lift
Sagging eyelids can be addressed with an eye lift, also called blepharoplasty. This procedure tightens and trims the skin on the upper or lower eyelids.
A brow lift can address sagging of the upper brows. By lifting the skin above the eyelid, patients can enjoy a rejuvenated eye and brow appearance with a single procedure.
A Self-check for Brow Lift or Blepharoplasty Candidacy
You can do a quick self-check in the mirror to see if a brow lift or a blepharoplasty might benefit you. With your forehead relaxed, stand in front of a mirror and look at the position of the eyebrows. If the eyebrows appear in good position, and the eyelids are full, you may wish to undergo the upper blepharoplasty procedure.
If the eyebrows appear at or below the bony orbital rim above your eye, then the brow is considered low. To see if a brow lift may help, manually raise the forehead while keeping the forehead relaxed.
If your eyebrows are ideally positioned and excess eyelid skin disappears, then a brow lift is recommended. Alternatively, if you raise the eyebrows to a desired position and excessive eyelid skin remains, then you may benefit from blepharoplasty.
Book Your Consultation Today
Dr. Kishinevsky looks forward to using her years of practice to rejuvenate your facial features. Contact us today to set up your consultation and learn if a brow lift is right for you. You can speak directly to a team member by calling our Fairfield office at (203) 659-8105 or our Norwalk office at (203) 388-9919. You can also leave us an online message and we will get back to you shortly.
Related to This