Blepharoplasty: Upper Eyelid Surgery Technique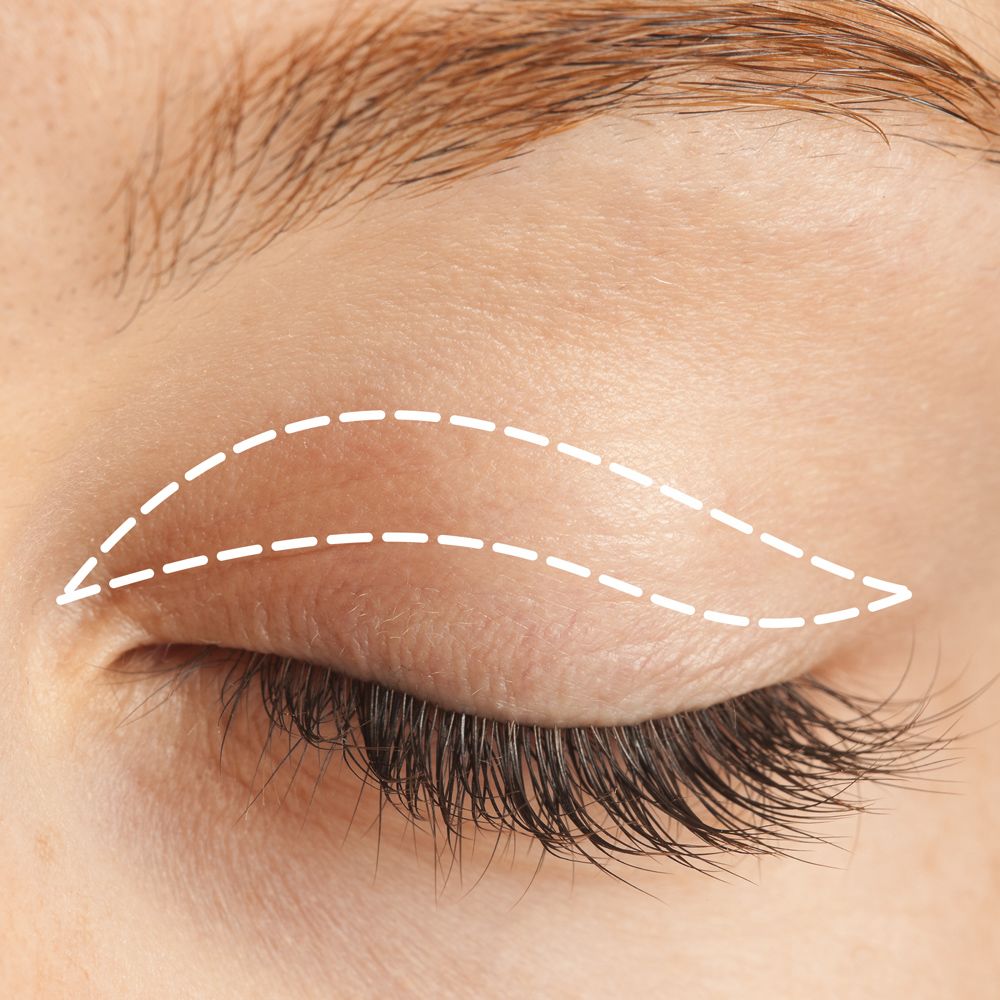 Blepharoplasty, more commonly known as eyelid surgery, can address drooping upper or lower lids. Excess skin on the eyelids can add years to your appearance and affect your self-confidence. To address sagging of the upper lids, Dr. Anya Kishinevsky offers the upper eyelid surgery technique. This technique allows her to remove excess skin and tighten the skin around the eyes to create a more youthful appearance. Patients in the Fairfield, CT area can contact Dr. Kishinevsky to discuss candidacy for upper eyelid surgery.
About the Upper Eyelid Surgery Technique
When performing surgery on the upper eyelid, Dr. Kishinevsky will create an incision in the eye's natural crease. This conceals the incision and any resulting scars. After making the incision, Dr. Kishinevsky can then remove excess skin, tighten the skin, and reposition any fat deposits. This will create a more youthful appearance by eliminate drooping skin and deposits of fat. After closing the incisions, you will rest in the recovery area for a few hours before you are released to return home.
The surgery may take anywhere from one to three hours, depending on the extent of treatment needed and whether the surgery is combined with lower eyelid surgery. Over the first few days, you will experience some bruising and swelling. As this subsides, you will begin to see the results of your procedure. Full recovery may take two to three weeks or more, depending on your health, among other factors.
Who Is a Good Candidate for this Technique?
In general, male and female patients with sagging, drooping upper eyelids are good candidates for upper blepharoplasty. Dr. Kishinevsky will evaluate all patients that wish to undergo blepharoplasty to determine candidacy. Those who are in good health and free from any eye diseases and other health issues, like diabetes, may qualify for the procedure.
Dr. Kishinevsky advises all her patients to maintain realistic expectations when undergoing anti-aging procedures such as blepharoplasty. While the results are long lasting (up to a decade or more for healthy, active patients), they are not permanent. The aging process will continue and the eyelids may eventually begin to droop once more.
Can I Combine Blepharoplasty with Other Procedures?
Patients that desire more dramatic results can combine their upper blepharoplasty with one or more other facial procedures. These may include:
Lower eyelid surgery
Facelift
Rhinoplasty
Facial implants
It is important to keep in mind that although combining procedures can provide you with more dramatic results, it will add time to your procedure and potentially your recovery as well. If you think you would like to combine your upper eyelid surgery with lower blepharoplasty or another procedure, discuss these options with Dr. Kishinevsky during your consultation.
Learn More about Eyelid Surgery
If you are interested in achieving a more youthful appearance through eyelid surgery, contact our plastic surgery office to schedule a consultation with Dr. Kishinevsky. She will evaluate your needs, concerns, and goals when determining whether blepharoplasty is right for you.
Related to This